02 Sep

DWELLINGUP DIGITAL VIDEO WALL

Digital Signage Designed to Delight
The project for Shire of Murray required four new digital assets to provide the wow factor for visitors inside the newly updated 'Dwellingup Trails & Visitors Centre'. The branded assets included a new video wall with 9 tiled LED screens installed into the wall.
What is a Video Wall
A video wall is a wall mounted digital display setup that comprises of multiple screens or monitors tiled together to create one large screen. They are high impact and used to feature high quality imagery.  Usually the display technology is LED or LCD panels. The screens used are selected as they are designed to minimize the gap between active display areas. In this case, we used 9 LED screens formatted in a 3, 3, 3 pattern to build into a rectangular display above the Visitor Centre reception desk.
The technology and hardware used to support the visual imagery  combines the signals between all 9 screens so that power and other commands, such as brightness, sound, imagery, will be calibrated by a single touch control. The advantages of the video wall instead of a single large screen in this case includes:
increased customisation;
greater screen area per unit cost;
better pixel density per unit cost.
Video walls are great options for visitor centres, stadiums, hotels, venues and other large public spaces. Video walls can also benefit smaller venues when people may view the screens both up close and at a distance, respectively necessitating both high pixel density and large size. 
Other Digital Delights!
In addition to the video wall our team created:-
Two 75" touchscreens – wall mounted multi touch display screens;
A 65" Map Table – multi touch display screen mounted into custom table;
Content for the digital assets was created for all assets by our design team. Over 120 pages were created based on the Shire's style guide, logos, marketing materials, imagery and logos. From an initial page template, our team populated the pages with information, text, maps, videos and links i-framed to You Tube for online content.  An animated home page created an engaging 'wow' factor to draw people in to find out more. Further details can be found in our Case Study.
Make Sure You Pay Dwellingup a Visit!
The picturesque town of Dwellingup is within easy driving distance from Perth and Mandurah making it an ideal location for day trip and overnight adventure activities for families, trail enthusiasts and international event participants.
Dwellingup is already recognised for adventure tourism receiving in excess of 250,000 visitors a year, with amazing camping, canoeing, biking, walking and family focused nature experiences. For serious walkers there is the internationally recognised Munda Biddi Trail and Bibbulmun Track which both pass through the area. Find out more here.
Work is currently underway to turn the south-west towns of Collie and Dwellingup into world-class trail towns. Existing trail networks will be expanded by creating new trails and facilities that will showcase the area's natural landscapes and cultural heritage, and make a significant economic contribution to the region. Ultimately there will be over 150 kilometres of new single-track mountain bike trails, and new walking and canoeing opportunities when complete.
The Final Wrap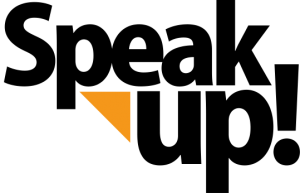 The Yap!digital team will give you a non-biased recommendations and gear your signage to the future. We are not affiliated to any brands which gives us maximum flexibility to design a solution based on the technology that fits your requirements the best. Find out more here.
Our Yap!digital team will also bring you their experience of static and digital signage solutions will ensure that your customers and users have an outstanding experience next time they visit you. Find out more in our Case Study.
We're ready to start talking! Speak up now about your next project or idea.
T + 61 8 9274 5151
M 0407 775031