08 Feb

CASE STUDY: DIGITAL SIGNAGE AT MINE SITES
Making a Case for Digital Signage at a Mine Site
In the era of the Covid-19 pandemic there are many reasons to reconsider the value of mine site digital signage. With the work environment changing rapidly, safety considerations are being updated almost daily. Improving connectivity through autonomous solutions is a persuasive argument and makes a great case for digital signage in today's mine site.
Various mine site personnel such as safety managers, operations managers, facility directors, HR, wellbeing consultants and senior management are all finding compelling reasons to utilise in dynamic, real time messaging delivered through touchscreens, digital displays, billboards, display suites and video walls. Find out more with our free downloadable Case Study here.
3 Key Reasons to Invest in Dynamic Digital Signage
Let's explore the three key factors that are set to change the mining industry's approach to signage in the future.
Compliance: The post Covid-19 compliance landscape has changed for ever. Going forward, it is inevitable that compliance requirements will call for even more regular, current and critical information to be communicated in real time – especially in high risk environments such as mine sites.
Real Time Information: The practicality of how messages are communicated to the wider mine site population and Head Office is at the forefront of Operations Management teams. At all stages of the exploration lifecycle the durability of the messaging platform is more important now than ever.
Engagement & Wellbeing: Trying to engage workers in an ever cluttered world gets harder and harder, as does finding ways to provide health and wellbeing for FIFO workers. A recent study by the Queensland University of Technology* established that modern communications were especially important to the psychological health of FIFO workers, with roster lengths and distance from home all contributing factors to relationship stress. In tandem with this, technology can enhance a worker's life in camp – making things quicker, easier and more convenient – with positive impacts on wellbeing. 
Read more about this in our Case Study HERE
Get in Touch
The Yap!digital team are here to do the hard work. We will apply the thinking around your digital requirements and offer a one-stop, turnkey service. Our team can provide unbiased recommendations as we are not affiliated to any brands. The result – a solution designed around the best technology that fits your requirements the best.
OurYap!digital team will also bring you their experience of static signage solutions will ensure that your workers and users have an outstanding experience next time they visit your mine site.
We're ready to start talking! Speak up now about your next project or idea.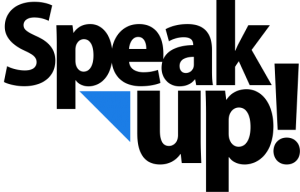 T + 61 8 9274 5151 | M 0407 775031
Signs & Lines/Yap!digital, 5 Meliador Way, Midvale, WA 6056